My mission was to go on 60 dates with friends & family to celebrate my 60th birthday.
When I was fourteen I remember wanting a McVities chocolate digestive so badly I formulated a plan to sneak downstairs when everyone was asleep and steal one from the packet my dad had bought earlier in the day. Each of us four kids had been given two biscuits after tea but I just couldn't get that sweet, creamy flavour of chocolate out of my mouth. I wanted more. And there were at least six left in the packet. All I had to do was wait until everyone was asleep.
I got caught. By mum. Just as I bit into that delicious yumminess.
Whilst my teenage night raid was unsuccessful, the feeling that a McVities chocolate digestive was the best biscuit in the world has never left me. (Full story in my book Wonderful Things)
Fast forward another 46 years and I'm formulating a plan to celebrate my 60th birthday by going on 60 'dates' with loved ones doing things we enjoy – so chocolate had to be in there somewhere.
One date? Well – maybe two or three.
I considered the options.
1. The obvious – eat lots
But where? It didn't take me long to find the Hotel Chocolat restaurant in London called Rabot 1745.
In 2010, two British guys decided to open a hotel and restaurant on a cacao plantation in St Lucia and ethically produce high quality chocolate. Their menu was all about cacao, dishing up exquisite delights like cacao-nib encrusted fillet of pork and white chocolate mash.
They then thought, wouldn't it be a good idea to bring such flavours to London (and Leeds)? Who said men don't like chocolate as much as women?
So where better for a chocoholic date?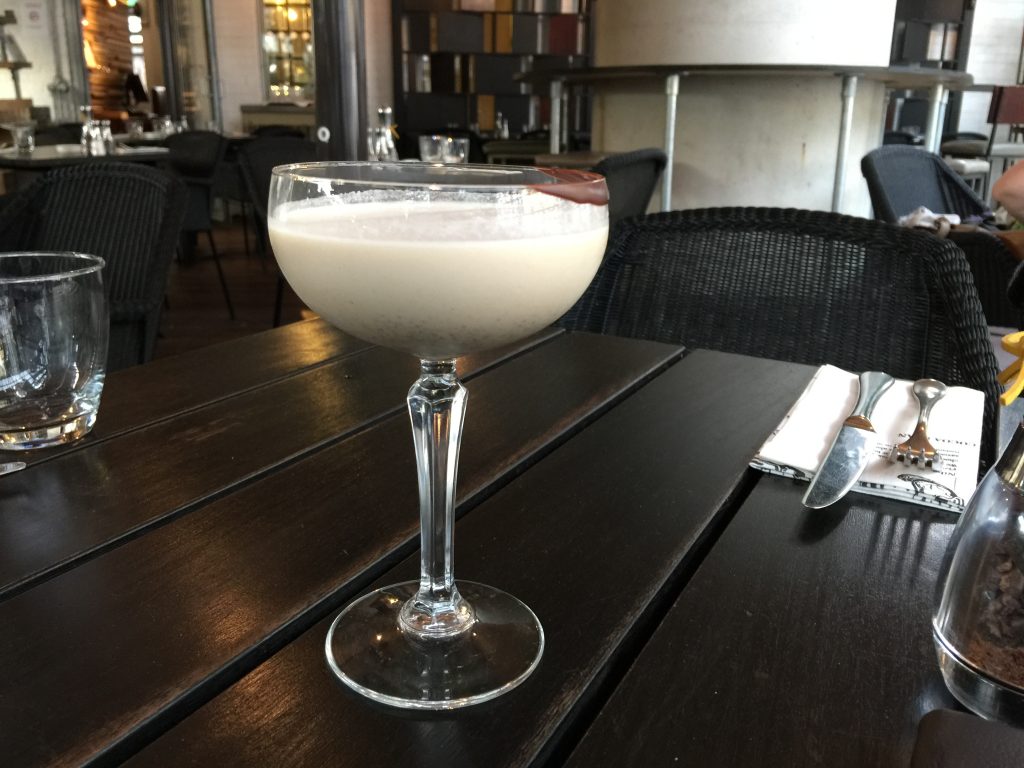 How can a girl resist a restaurant that makes chocolate its gooey centre? How could I fight against my senses clamouring to taste a Praline Soother, a vodka and coconut milk, white chocolate and praline blend? (My mouth waters just typing the ingredients).
I invited two cousins, June and Lorraine. We hadn't seen each other for over a year, so once we started talking we didn't stop – well only to savour the gourmet chocolate treats.
We started with the cocktail and decided it was far too yummy to stick with just one.
I wanted to move straight to dessert. The Rabot mousse selection, a trio made with cacao from the Rabot estate, 65% Supermilk, 70% dark and 90% dark chocolate. (Such a terrible habit to look at the dessert menu before choosing the main course).
But chocolate isn't all about the sweet. I decided to try the seared cod with coconut milk and cacao butter and very tasty it was too.
The mousse didn't disappoint and by the time we rolled out of the restaurant we had well and truly boosted our serotonin levels, improved our mood and reduced fatigue. So much so, we just had to explore Borough Market – looking for more food to buy.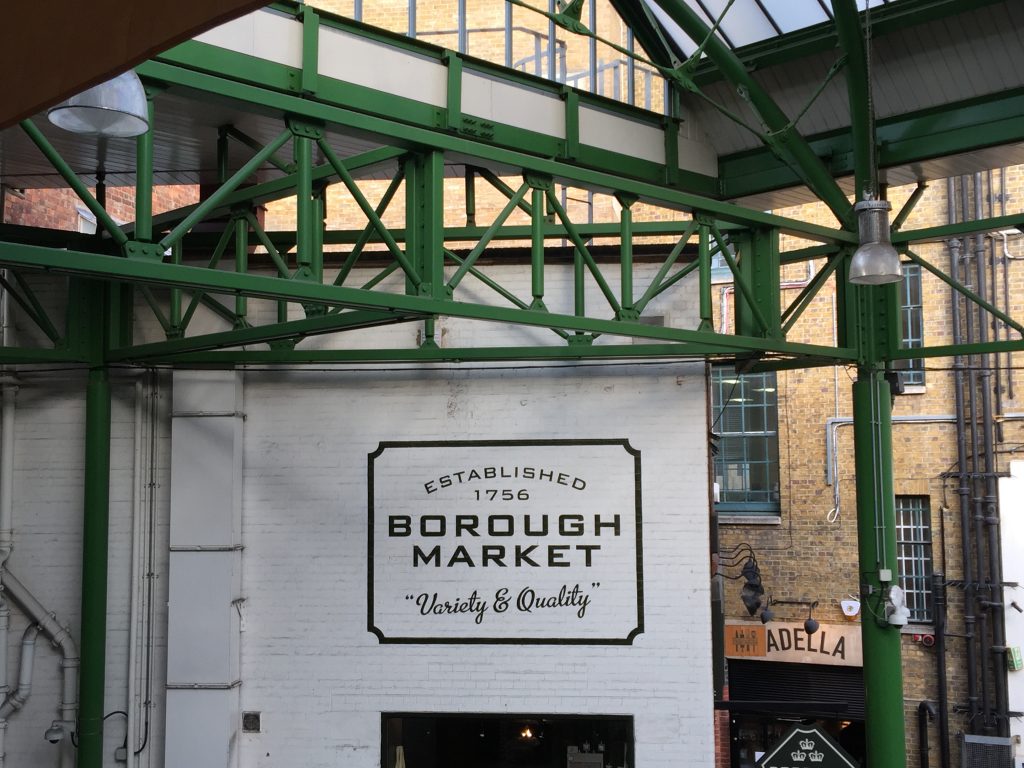 Although they say it was established in 1756, I was amazed to discover the market has existed, in one form or another since 1014, the time of the Anglo-Saxons and the Viking invaders and my favourite time in history. Our English king then was Ethelred the Unready. The markets position at one end of the bridge was the same then as it is today, although the bridge then would probably have been wooden, possibly constructed as a defence parapet to prevent attacks from those pesky Vikings sailing up the Thames.
When we finally said our goodbyes later that evening, we all agreed the date had been a huge success and had definite health benefits.
2. Walk it off
What better way to ease the conscience – to stick the nagging, sweet genie back in his box. Eat Chocolate and walk at the same time. Guilty conscience gone.
I find Chocolate Ecstasy Tours. They guarantee a tour full of chocolate. Not just any chocolate but fine chocolate.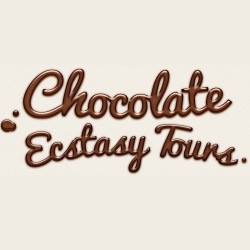 We meet in Ebury Street at the chocolate shop of William Curley* (not the inventor of the Curly Wurly), a four times winner of the 'Best British Chocolatier' by the Academy of Chocolate. He has even won a gold medal at the Culinary Olympics.
Who knew such things existed?
I decided to invite Pam, a friend of fifty years who likes chocolate and whose hobby is rambling.
It was a cold day and the molten hot chocolate was a welcome start. As we drank the rich liquid we were given a lesson on making of fine chocolates and then offered a sample. My taste buds positively sang from the flavour of fresh velvety ganache. Not content with just one, I just had to buy an orange marzipan to take with me. A decision I would regret by the end of the tour. I ate it on the walk to the next stop.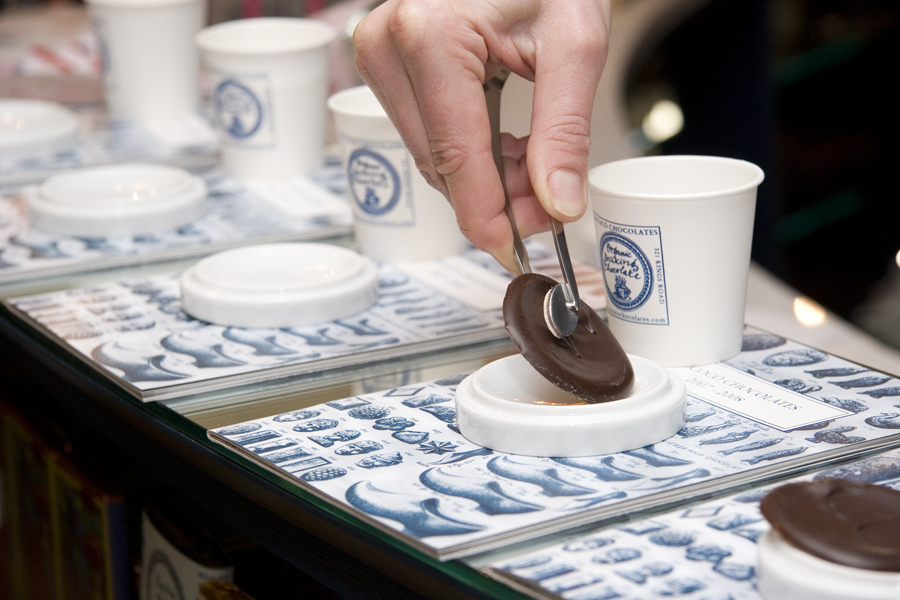 The morning melts into one long gooey ramble through the streets of Chelsea where we learn more about the chocolate process, eat 100% nibs, pass The Royal Court Theatre and the statue of a young Mozart, who apparently stayed in London in 1764 where he composed his first two symphonies.
The tour lives up to its promise – we are chocced out by the end. Something I thought not possible.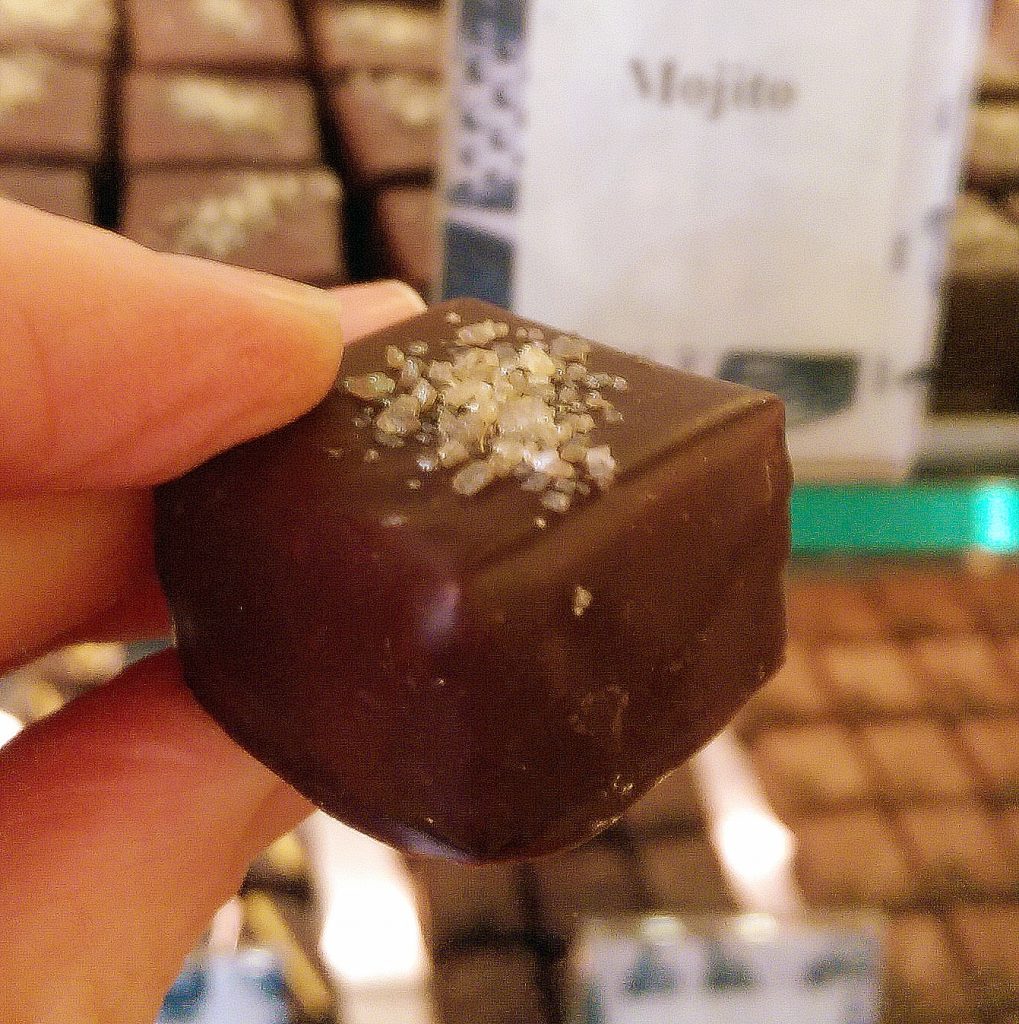 3. Add it to your beauty regime
When I was in my teens I was warned not to binge on chocolate because it could cause acne. It never worried me as I rarely, if ever, got spots. Thanks mum. Still I remember chocolate took the rap for bad skin. Thankfully that myth has been scotched. The cocoa bean is full of antitoxins and can be anti-ageing especially when applied to the skin.
So a chocolate massage was a definite opportunity for a date. A luxury massage designed to make me and a friend feel refreshed and rejuvenated.
I invited Monique, who spends her days working for a charity, feeling she deserved being wrapped up in chocolate for a couple of hours.
First it was a cocoa butter scrub, both moisturising and nourishing. Then I was massaged with an indulgent ganache of cocoa, blended with essential oils. My nostrils flared with the added bonus whiff of chocolaty smell. Monique says she drifted off into a chocolate cloud, full of sweet dreams.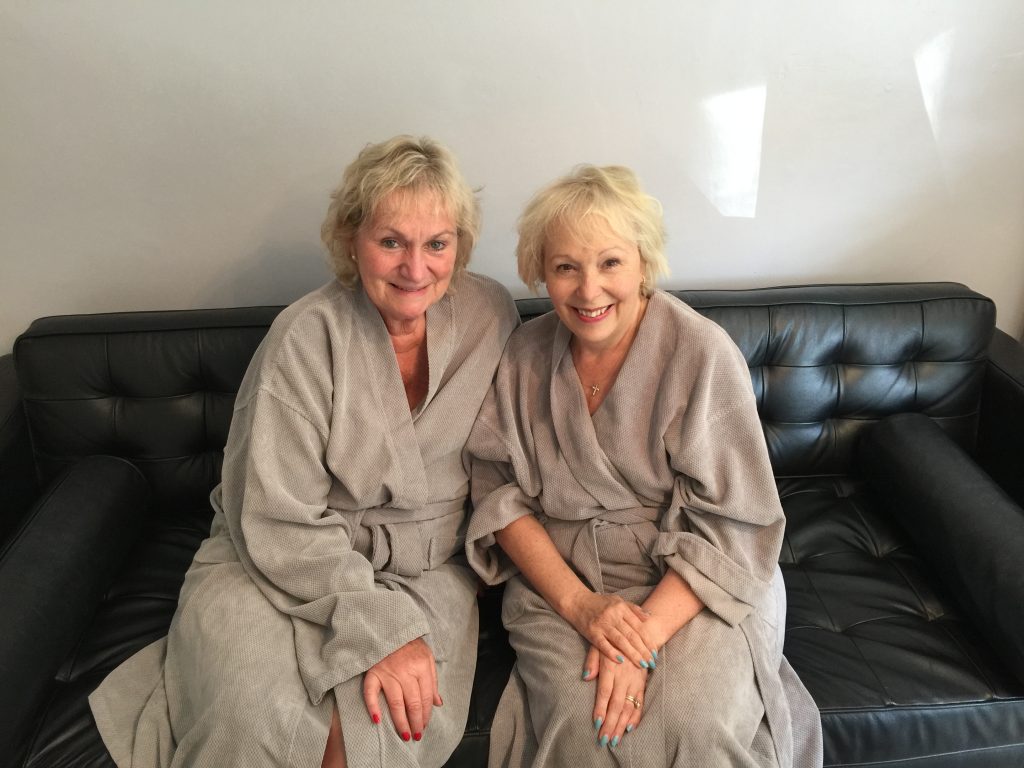 The only downside; having to wash it all off later but that's nothing compared to the unforgettable assault on the senses.
4. Need an excuse?
No true chocoholic needs an excuse to indulge but if you're looking for cacao ways to create, there are many courses including a Chocolate and Macaroons Masterclass.
There is also the delightfully indulgent Chocolate Hotel in Bournemouth.
And then there is always a chocolate Easter egg hunt which could involve young children in the family.
Moral of the date: Chocolate is good for your health and wellbeing. Eating it is both fun and educational
With many thanks to June, Lorraine, Pam and Monique who endured these dates with me.
Dates completed = 6/60
Next – a date with history.
Follow me to find out what happened.
*William Curely shop has changed hands and is R. Chocolate now.
http://www.hotelchocolat.com/uk/restaurants/rabot-1745.html
https://www.chocolateecstasytours.com/
http://www.relaxationrooms.com/spa-treatments/spa-treatments-for-the-body
http://londontherapy4u.com/product/chocolate-massage/