My mission: To go on 60 dates with friends & family to celebrate my 60th birthday
Various surveys over the last few years have shown family time spent together is as low as three hours over an entire weekend. Between work, household demands and creeping fatigue, families often turn to non-active togetherness such as watching TV or a cinema trip.
So figuring out how I could go on a date with my gadget-loving husband and video-game playing son, the number one criteria had to be a date outside the home. I wanted something active, educational and linked to British History.
I decided on a date to Danebury Hillfort, followed by a visit to the Iron Age Museum in Andover. To my surprise both places were free entry. So ignoring the moans and protests, dragging both away from their computers, I drove us to the site in Hampshire where the hill rises up above the surrounding chalklands.
Rule 1: Arrange a family date away from home
After parking the car, we climbed the path to the hillfort to find the grassy rampart, all that remains of the settlement from 550 BC. We walked the entire circle which once protected several hundred people from neighbouring invaders.
En route, I talked about hillforts and their significance to British History.
My son told us the early fortification was destroyed sometime before the invasion of Julius Caesar (55 BC). I looked at him suspiciously; was he gleaning knowledge from his phone? His indignant protest included visual proof of phone in pocket. He studied Danebury, he said, as part of his classics course at university.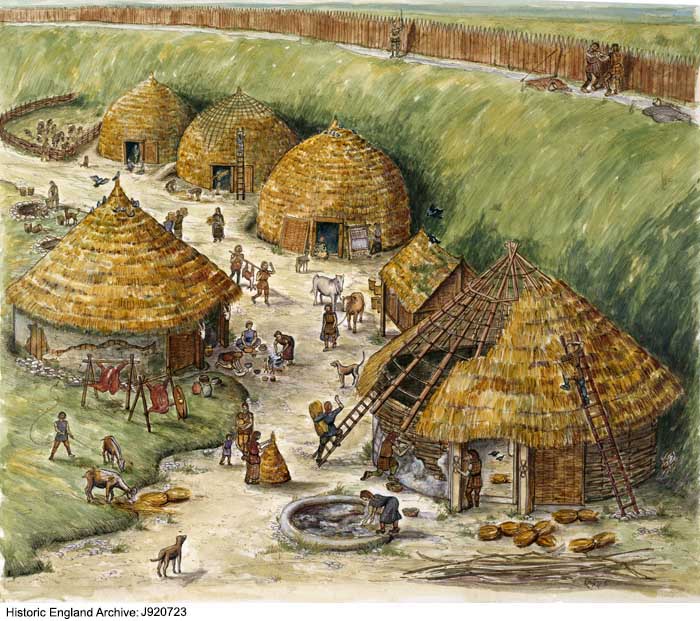 We stopped to imagine the timber faced ramparts, virtually impossible to attack, the wattle and daub huts where the iron-age people lived and traded. We wondered if animals would have been corralled outside the fort, unlike the sheep who wandered freely over the hill with us.
Rule 2: Gather some information about the place before you go
We left Danebury Hillfort and headed to the Iron-Age Museum in Andover, only a few miles away.
Once a Town House, the museum holds many of the items excavated from the hillfort. Entering the exhibition we were greeted by a Iron-Age warrior in full armour.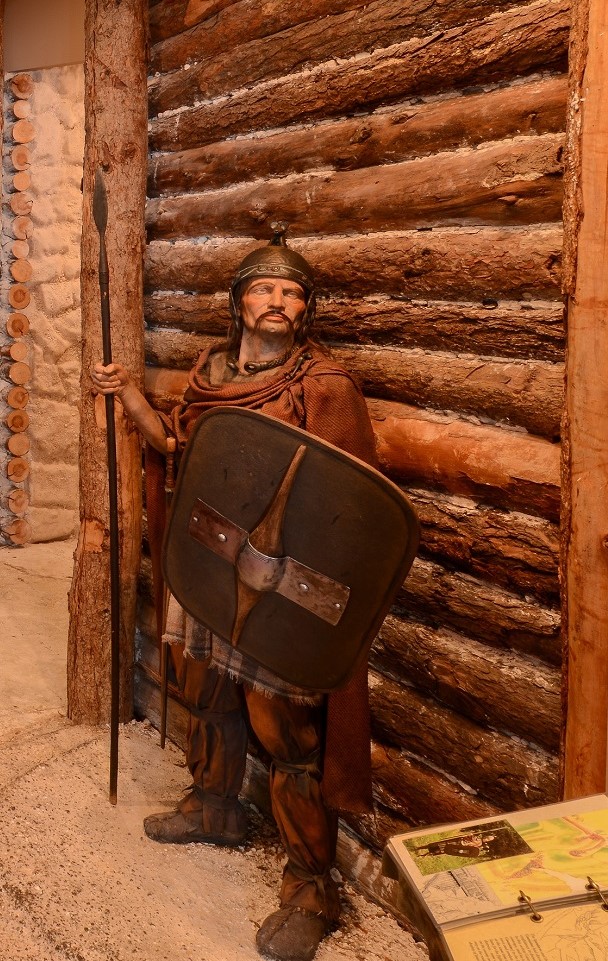 His shield made of wood, a helmet made of leather and a long spear with a nasty looking iron head. By his side, a sword made of iron. We discussed his battle worthiness, Jake having played many a videogame where battle armour makes a difference to the outcome.
Rule 3: Make sure the date relates to present day interests
The exhibition is set up to make visitors feel they are inside one of those wattle and daub huts, with a cooking pot on a fire in the centre of the room, where smoke could escape through a hole at the top.
We looked at the reconstructed oven and grain grinder. We read about how they made bread. The iron-agers also used grain to make porridge and beer. It's fun to imagine they ate such things over two thousand years ago.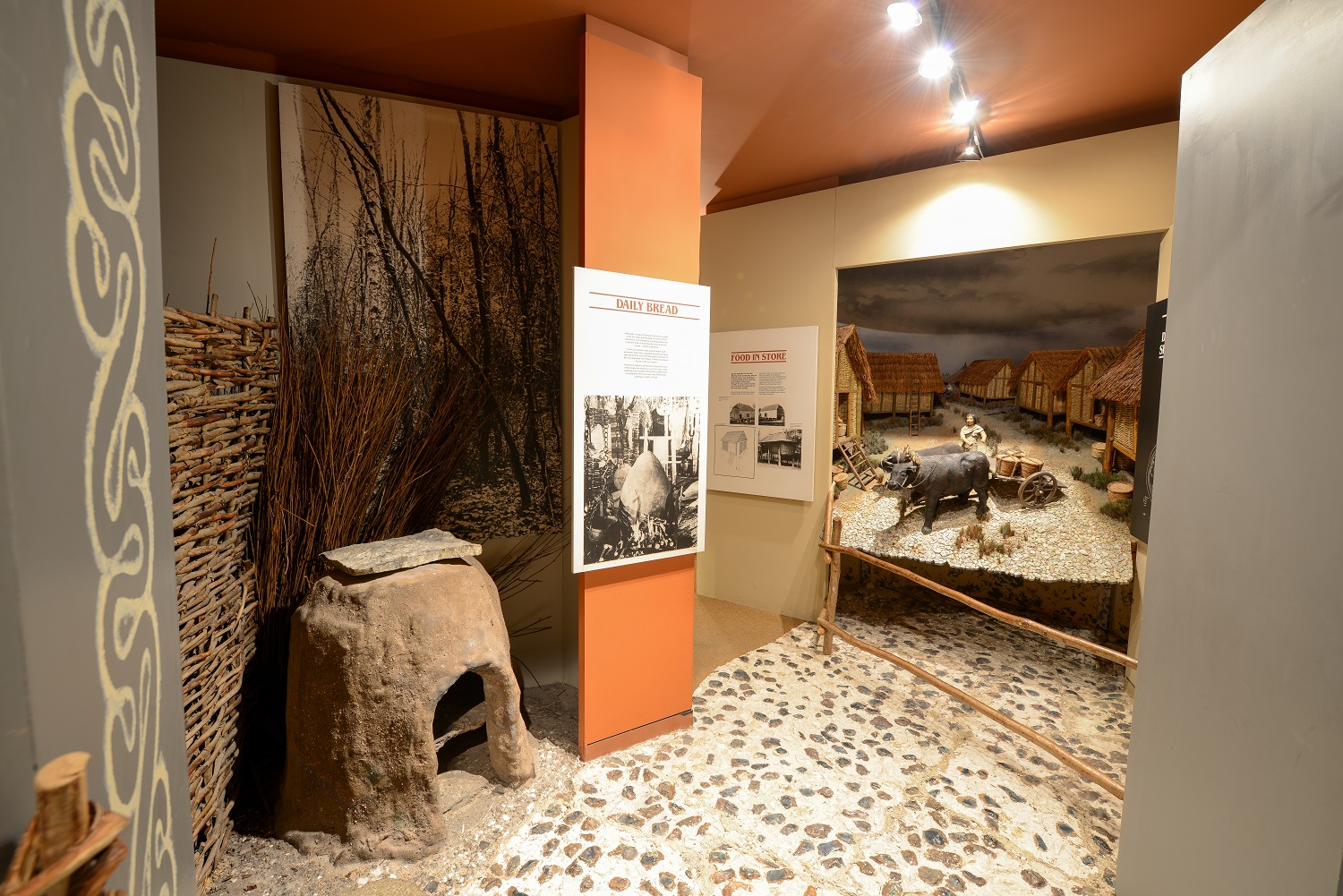 We discovered the people of Danebury traded as far away as Italy, importing wine and figs in exchange for metals, hides and slaves.
As we left, I asked my two how they enjoyed Danebury and the Iron Age Museum.
Husband said it for us all.
"Hidden gems".
Moral of the date: Family outings are fun
With many thanks to Brian and Jake for making such a special date with me.
Dates completed 7/60
*Picture of the aerial view of Danebury Hillfort courtesy of Hampshire County Council, Central Countryside Sites
*Picture of Danebury Interior courtesy of Historic England.
*Pictures from inside the Iron-Age Museum courtesy of Hampshire Cultural Trust.
Next – a Date with a religious site.
Follow me to find out what happened.